Fully Integrated "Back Office" Nutrition-Inventory Components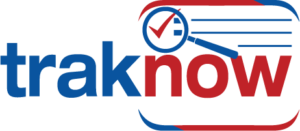 District Components:
Menu Planning and Nutrition Analysis
Current Child Nutrition Database
Inventory Management
Central Purchasing
Central Kitchen
Central Warehouse
Site Components
Inventory Counts & Valuation
Perpetual Inventory
Ordering/Receiving/Transfers
Nutrition/Production Records
Base Kitchen & Satellites
Ordering based on Menu Forecast
Ordering based on Par Levels
Multi‐browser
Cloud Based
Fully Integrated Back Office
Complete Supply Chain Management supporting Cafeteria Site, Warehouse and Central Kitchen Ordering, Distribution, Inventory, Commodity and Procurement.
Physical Inventory Counts
The Inventory Counts and Valuation module is a great place to get started. Pre‐coded inventory items are included with the program, import items or enter your items through a convenient on‐screen wizard and you are ready to go.
Count Sheets
Print count sheets to match screens for accurate entry. Hide or display theoretical perpetual inventory and variance. Enter Counts in Purchase Units or Usage Units.
Ordering and Receiving Components
Item & shopping lists, purchase orders, requisitions, supply orders, transfers, receiving and invoice reconciliation
Flexible Supply Chain Management
TrakNOW supports settings and flags to automate the complex and tedious tasks involved in ordering, receiving, transferring and tracking stock
MENU PLANNING / NUTRITION / PRODUCTION
TrakNOW is USDA ‐ approved  for nutrient analyses required in the school meal programs and for use in certification of compliance with the National School Lunch Program meal pattern requirements
Seamless integration with inventory provides automatic costing
Nutrition can flow from ingredients to recipes or recipes can link directly to nutrition as finished goods. Single items, like an apple, can be "menued" directly and in patterns, reducing the number of recipes needed.
Document Manager
Users can control and monitor all ordering and receiving activity in the Document Manager. View, delete, edit (if still in draft mode) and cancel or reverse. Suppliers and due dates are clearly marked. Click the top of any column to sort by column heading.
Pre‐Order
Allows every type of ordering from one screen. Via a simple, easy‐to‐use pre‐order process, orders can automatically reflect forecast menu needs, par and re‐order points, filtered by class, category, supplier or location.
Pick – Ship – Transfer
Virtual Stock Calculator
Upon submission at any site or upon submission via central approval, supply orders are available instantaneously  at the warehouse.
MANAGE DISTRIBUTION
Add last minute orders, edit and print shipping documents. Virtual Stock Calculator finds potentially missing items and creates orders.
Virtual Warehouses – any site can be designated to process requisitions and transfers.