Viewing posts categorised under: Newsletter Item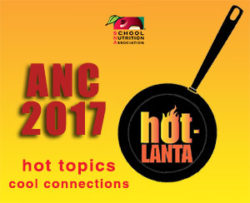 30
Jun
Visit PCS at Booth # 529 at the Annual National Conference in Atlanta GA. July 9 through July 12, 2017.
This year we are featuring PcsFORMS Special Diets solutions and other types of business automation for school food and nutrition.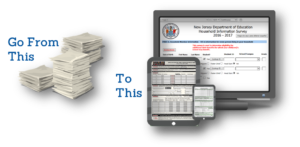 PCS, not just a point of sale company, features Business Process solutions that eliminate steps and streamline tasks.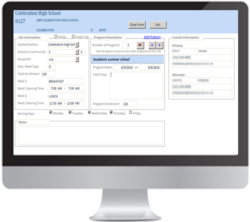 15
Mar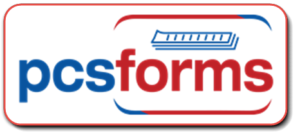 Streamline your SFSP Sign-up process for district and community programs.  
Are you ready to begin processing applications for summer feeding sites? Our Summer Food Service Program online applications make it easy for you and your staff to maintain compliance while gathering all the information necessary to on-board your feeding sites.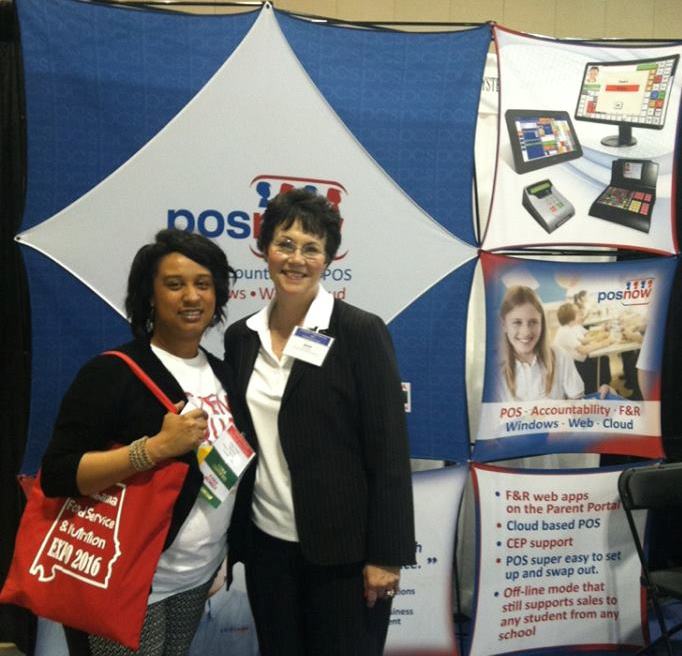 13
Jun
DJ Segraves and Ava Wojcik were proud to attend the 38th Annual Alabama Food Service & Nutrition Expo. Breakfast in the classroom was one of the hottest topics at the conference, held at the Montgomery Convention Center. Luckily, PCS has many different ways to assist districts in getting breakfast to more students in a short amount of time.
Our Lightning touch screens provides portability without sacrificing a large screen for carts or grab-and-go stations. Our vending machines allow students to get food quickly in remote locations. We have recently added features to our roster mode that allows teachers to ring up breakfast in their classrooms.
Ava, our TrakNOW Implementation Specialist, took the time to speak to both customers and prospects about the TrakNOW (Back Office) program. TrakNOW handles Inventory, Production, Nutritional Analysis, Menu Planning, Warehouse, Central Kitchen, as well as Ordering and Receiving. If you need to tighten your budget and get food cost under control PCS can help make it happen!
Several customers had questions about how PCS is handling the new iNOW interface requirements and we let them know both interim and year end solutions are being provided at no charge.
06
Jun
Bhaumik Thaker had a great time at the "Agents of Change" (Spy Themed) DSNA 2016 Spring Conference & Food Show in Wilmington, Delaware. It was a great opportunity for him to network and get valuable feedback from customers.
Bhaumik was proud to present our NEW GeckoPad, an ultra-portable solution for increasing participation at alternative serving locations. In addition to being durable and easy to operate, it can be used anywhere, from the hallway, to the classroom to the bus! The GeckoPad is also equipped with a convenient handle allowing the operator to comfortably carry and hold it in their arm while making meal transactions.
To learn more about the GeckoPad or any other hardware, please contact your regional sales Director.
30
May
Becki Rogers, Regional Sales Director and Ava Wojcik, TrakNOW Implementation Specialist enjoyed spending quality time with our Georgia friends at the 61st Annual GSNA Conference in beautiful Savannah, GA. As a member of the Industry Advisory Board as well as Golf Tournament Planning Committee, Becki had been planning for this event since last year! It all came together beautifully.
The Golf Tournament was just revived this year for GSNA after taking a few years off due to lack of participation. The Golf Tournament Planning Committee exceeded every goal that was set and had over 50 participants, 19 hole sponsors, more volunteers than they could manage and most importantly, raised over $4,500 for the GSNA Foundation. These funds will cover scholarships for our GSNA members and their families.
The exhibit was very well attended and Becki and Ava enjoyed meeting new people that we hope to add to the PCS family in the near future as well as getting to spend time with our valued, long time customers. Paula Deen, celebrity chef even spoke at one of our general sessions.
We wrapped up the conference with an evening of Low Country Elegance, including a beautiful dinner and the passing of the gavel from the outgoing GSNA Executive Board members to the new members. As always, we appreciated the opportunity to support the association and treasure the relationships with both school and industry members.
23
May
PCS is pleased to announce the appointment of Diane Fischer, who is well known in the school food service community in Minnesota, as Regional Sales Director, where she will also provide local account management to customers.
Diane is no stranger to PCS, as she used and supported our systems since 1989 at Bloomington Public Schools. More recently she served as President of the Minnesota, Iowa, and Wisconsin PCS User Group.
We wish Diane well in her new position!
17
May
More Richfield students eating school food – Richfield Public Schools, MN
Local school lunches entirely California grown – San Diego Unified School District, CA
Students taste-test foods for school menu potential – Toledo Public Schools, OH
31
Mar

Hot dogs or bust? Anchorage School District tries to build meals that kids will buy — and eat – Anchorage School District, AK
District: More students buying meals at school – South-Western City School District, OH
Maine Schools Stepping Up Efforts to Get Kids to Eat Healthy Foods – Lewiston Public Schools, ME
29
Mar
18 St. Paul schools offer 3 free meals a day to students – St. Paul Public Schools, MN
Metro Students Fight Hunger By Packing Food – Notre Dame Academy, MN
Richfield High School opens health resource center for children and youth in community – Richfield Public Schools
24
Mar
PCS Regional Sales Director, Becki Rogers and Operations Director, Tony Diers attended SNA of South Carolina Industry Conference, enjoying a few days in beautiful Charleston. This is a wonderful event that was recently revived, providing industry members and district decision makers quality time to network and share ideas.
Tony and Becki provided a presentation on using technology for alternative serving locations. At PCS we understand the challenges you face in trying to keep your participation numbers up. Kids can't always get to the cafeteria or have enough time to eat with shortened lunch periods, so you have to be able serve when and where they are.
Throughout the country, PCS provides portable touch screens and tablets for grab-n'-go carts in the hallways, food trucks and vending machines. New from PCS, teachers can now record breakfast meals from their own classroom computer. This is a simple and cost effective way to provide technology to account for breakfast meals in the classroom without having to print paper rosters, checking boxes or data entry.
Talk to your account representative about how to provide FASTrak student breakfast rosters to your teachers on their PC.