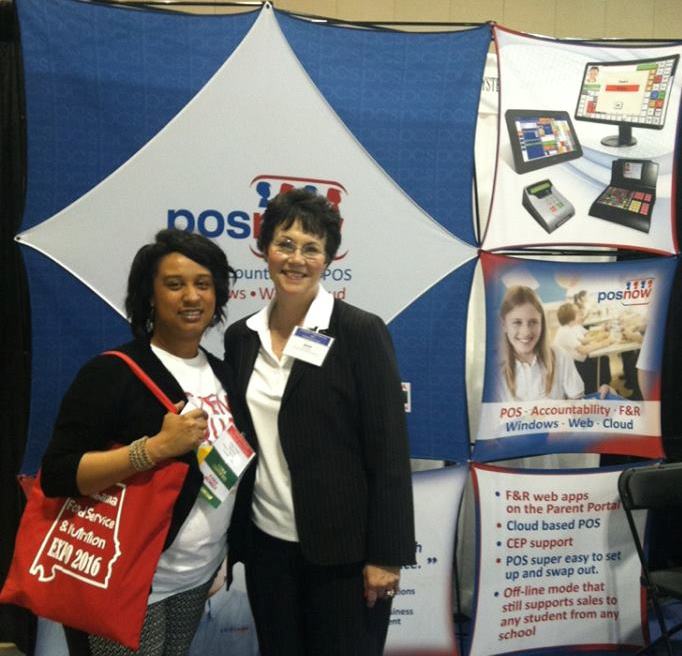 13
Jun
DJ Segraves and Ava Wojcik were proud to attend the 38th Annual Alabama Food Service & Nutrition Expo. Breakfast in the classroom was one of the hottest topics at the conference, held at the Montgomery Convention Center. Luckily, PCS has many different ways to assist districts in getting breakfast to more students in a short amount of time.
Our Lightning touch screens provides portability without sacrificing a large screen for carts or grab-and-go stations. Our vending machines allow students to get food quickly in remote locations. We have recently added features to our roster mode that allows teachers to ring up breakfast in their classrooms.
Ava, our TrakNOW Implementation Specialist, took the time to speak to both customers and prospects about the TrakNOW (Back Office) program. TrakNOW handles Inventory, Production, Nutritional Analysis, Menu Planning, Warehouse, Central Kitchen, as well as Ordering and Receiving. If you need to tighten your budget and get food cost under control PCS can help make it happen!
Several customers had questions about how PCS is handling the new iNOW interface requirements and we let them know both interim and year end solutions are being provided at no charge.